PlayStation Store, al via gli sconti di Halloween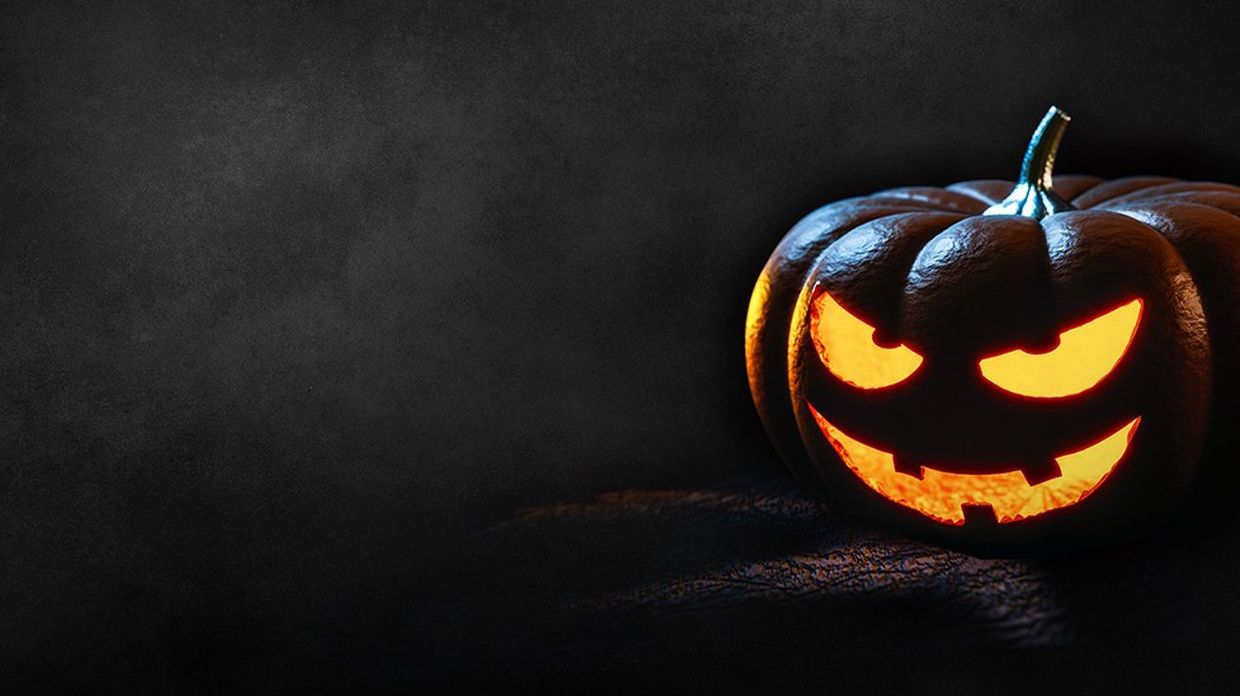 A partire da oggi, i giocatori possono contare su una grande quantità di offerte, in occasione di Halloween, sui giochi presenti nel PlayStation Store.
Halloween è una festività anglosassone che ormai da anni ha preso piede anche dalle nostre parti. I negozi si riempiono di zucche intagliate e dolciumi, e c'è già chi sta preparando il costume da sfoggiare nella notte del 31 ottobre prossimo. Persino Google Assistant offre comandi a tema, e il PlayStation Store ci fa un bel regalo per l'occasione: spuntano infatti interessanti promozioni sullo store digitale di PlayStation, ovviamente per i giochi horror (o comunque con atmosfere un po' dark).
Gli sconti arrivano fino al 60% sul prezzo di listino e i videogiochi in offerta sono tantissimi, oltre il centinaio! Sarà possibile beneficiarne da oggi al 2 novembre, quindi avete ben due settimane di tempo per alleggerire il vostro portafoglio. Gli abbonati al servizio PS Plus potranno contare su uno sconto maggiore.
Tra le offerte che potrebbero maggiormente allettare i giocatori si annoverano Resident Evil 7, disponibile a soli 16,99 euro, così come Dark Souls 3 all'irrisorio prezzo di 14,99 euro (nel caso foste orientati alla Deluxe Edition, la troverete a 21,99 euro).
Per comprare Devil May Cry HD Collection vi basterà sborsare 17,99 euro, mentre l'apocalisse zombie di Dying Light è disponibile a 13,99 euro. La meravigliosa versione rimasterizzata per PlayStation 4 di The Last of Us, infine, vi aspetta a 19,99 euro. Chiaramente le offerte non hanno a che fare soltanto con i giochi, ma sono applicate anche a DLC e Season Pass.
Di seguito vi riportiamo tutti i giochi cui sono applicati gli sconti e vi rimandiamo alla pagina ufficiale delle offerte di Halloween.
101 Ways to Die
2Dark
ADVENTURE TIME: PIRATES OF THE ENCHIRIDION
Agony
Alien: Isolation
Alien: Isolation – The Collection
Alien Shooter
Arizona Sunshine
Bedlam: the game by Christopher Brookmyre
Berserk and the Band of the Hawk
BioShock: The Collection
Blackwood Crossing
Blood Bowl 2
Blood Bowl 2: Legendary Edition
Bloodborne
Bloodborne: Game of the Year Edition
Bloody Zombies
Call of Duty Black Ops III: Zombies Chronicles (add-on)
Call of Duty: Black Ops III – Zombies Chronicles (game)
Call of Duty: Black Ops III – Zombies Chronicles Deluxe Edition (game)
Carmageddon: Max Damage
Claire: Extended Cut
DARK SOULS II: Scholar of the First Sin
DARK SOULS III
DARK SOULS III – Deluxe Edition
DARK SOULS III – Season Pass
DARK SOULS III : The Ringed City
DARK SOULS III: Ashes of Ariandel
Darksiders II Deathinitive Edition
Darksiders: Fury's Collection – War and Death
DEAD AHEAD: ZOMBIE WARFARE
DEAD AHEAD: ZOMBIE WARFARE – Circus Pack
DEAD AHEAD: ZOMBIE WARFARE – SWAT Bundle
DEAD AHEAD: ZOMBIE WARFARE -Epic Military Pack
Dead Alliance
Dead by Daylight : The SAW Chapter
Dead by Daylight: A Nightmare on Elm Street Chapter
Dead by Daylight: CURTAIN CALL Chapter
Dead by Daylight: Leatherface
Dead by Daylight: Shattered Bloodline
Dead by Daylight: Special Edition
Dead by Daylight: The HALLOWEEN Chapter
Dead Island Definitive Collection
Dead Island Definitive Edition
Dead Island Retro Revenge
Dead Island: Riptide Definitive Edition
Dead Nation: Apocalypse Edition
DEAD RISING
DEAD RISING 2
DEAD RISING 2 Off The Record
Dead Rising 4: Frank's Big Package
DEAD RISING Triple Bundle Pack
Deadlight: Director's Cut
Deception IV: The Nightmare Princess
Devil May Cry 4 Special Edition
Devil May Cry HD Collection
Devil May Cry HD Collection & 4SE Bundle
DIVINITY ORIGINAL SIN – ENHANCED EDITION
DmC Devil May Cry: Definitive Edition
DMC4SE Demon Hunter Bundle
Doodle Devil
Doodle Devil & Alien Shooter
DOOM
DOOM + Wolfenstein II Bundle
DOOM VFR
Dying Light
Dying Light Season Pass
Dying Light The Bozak Horde
Dying Light Ultimate Survivor Bundle
Dying Light: The Following
Dying Light: The Following – Enhanced Edition
DYING: Reborn
DYING: Reborn PSVR
DYING: Reborn Ultimate Bundle
Emily Wants to Play
Emily Wants to Play Too
End of Zoe
Everybody's Gone to the Rapture
Fallout 4
Fallout 4 Season Pass Bundle
Fallout 4: Automatron
Fallout 4: Contraptions Workshop
Fallout 4: Far Harbor
Fallout 4: Nuka-World
Fallout 4: Vault-Tec Workshop
Fallout 4: Wasteland Workshop
Furi
Furi Definitive Edition
Ghostbusters
GOD EATER 2 Rage Burst
God of War III Remastered
Here They Lie
Hidden Agenda
HITMAN – Game of the Year Edition
HITMAN – Game of the Year Edition Upgrade
Hotel Transylvania
How to Survive 2
Killing Floor 2
Killing Floor: Incursion
Late Shift
Layers of Fear
Layers of Fear: Inheritance
Layers of Fear: Masterpiece Edition
Life is Strange: Before the Storm Complete Season
Life is Strange: Before the Storm Deluxe Edition
Little Nightmares
Little Nightmares Complete Edition
Little Nightmares Original Soundtrack
Little Nightmares Secrets of The Maw Expansion Pack
Little Witch Academia: Chamber of Time
Metro 2033 Redux
Metro Redux
Metro: Last Light Redux
Mortal Kombat X
Mortal Kombat XL
Murdered: Soul Suspect
Nights of Azure 2: Bride of the New Moon
OASIS GAMES SHOOTER VR BUNDLE
observer_
Outlast
Outlast 2
Outlast: Whistleblower
Paranormal Activity: The Lost Soul
Pixel Gear
Plague Inc: Evolved
Portal of Evil: Stolen Runes
Prey
Prey + Dishonored 2 Bundle
Raid Mode: Throwback Map Pack
Remothered: Tormented Fathers
Resident Evil
Resident Evil 0
Resident Evil 0 Complete Costume Pack
Resident Evil 4
RESIDENT EVIL 5
Resident Evil 6
Resident Evil 7 Biohazard
Resident Evil 7 Biohazard Gold Edition
Resident Evil 7 Biohazard Season Pass
Resident Evil 7 Biohazard: Banned Footage Vol.1
Resident Evil 7 Biohazard: Banned Footage Vol.2
Resident Evil Code: Veronica X
Resident Evil Revelations
Resident Evil Revelations 1 & 2 Bundle
Resident Evil Revelations 2 – Season Pass
Resident Evil Revelations 2 Deluxe Edition
Resident Evil Triple Pack
Resident Evil: Deluxe Origins Bundle
Sherlock Holmes : The Devil's Daughter
Skyrim Special Edition + Fallout 4 G.O.T.Y. Bundle
Slender: The Arrival
SOMA
Strange Brigade
Strange Brigade Digital Deluxe
The Escapists + The Escapists: The Walking Dead
The Escapists: The Walking Dead
The Evil Within
The Evil Within Season Pass
The Evil Within 2
The Inpatient
The Last of Us Remastered
The Persistence
The Raven Remastered
Torment: Tides of Numenera
Umbrella Corps
Umbrella Corps Deluxe Edition
Umbrella Corps Upgrade Pack
Until Dawn: Rush of Blood
Valley
Weeping Doll
What Remains of Edith Finch
White Day: A Labyrinth Named School
Wolfenstein: The New Order
Wolfenstein: The Old Blood
Wolfenstein II: The New Colossus
Wolfenstein II: The New Colossus Digital Deluxe Edition
XCOM 2
XCOM 2 Collection
XCOM 2 Digital Deluxe
XCOM 2 Ware of the Chosen